I love beauty products. It's actually a minor obsession. I search for the best of something….deem it the best….and then continue for something better. It's a sickness. But you can thank me now for doing all the research for you. I'm here to help
While I LOVE going to Sephora and buying fancy products, my husband isn't always on board with the $25 lip glosses I come home with. So, along with my more expensive favorites I have a solid list of affordable favorites too…when you need that lip gloss fix, but you don't want to feel guilty about the price tag.
*Disclaimer ~ all opinions expressed here are my own. This is not a compensated post, I chose each of these products because they are some of my favorites.
Body: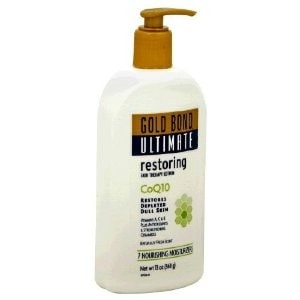 • Gold Bond Ultimate Restoring Skin Therapy Lotion and Cream
Don't let the no nonsense brand and packaging throw you off. I love this cream. It is my go-to lotion. I have normal-dry skin and this is the perfect non-greasy, ultra moisturizing cream. The smell is light and fresh and your skin will feel great all day long. It also contains vitamins and ceramides that helps with elasticity and aging.

• Olay Quench In-Shower Body Lotion
I love this in-shower body lotion! It's like a body conditioner…like you would condition your hair after you wash it, this does the same for your body. You moisturize and then rinse off. You leave the shower with perfectly soft skin and you don't need to apply more lotion. It's a huge time saver for me in the morning and it works perfectly and smells great!
Face:

• Aveeno Positively Radiant Daily Cleansing Pads
These cleansing pads are perfect because I am lazy about washing my face. I know how important it is to remove your make-up every night before bed and these pads make it easier. Each pad is dual textured, one side being smooth to lift away dirt, oil and make-up…the other side is textured to gently exfoliate and smooth.

• Olay Pore Minimizing Cleanser + Scrub
I use this cleanser when I am in the shower. I adore it. I love a foaming cleanser. If it doesn't foam, I don't feel like it is working…I know that's not the case, but I am a foamy girl. It cleans deeply and gently exfoliates.
Hair: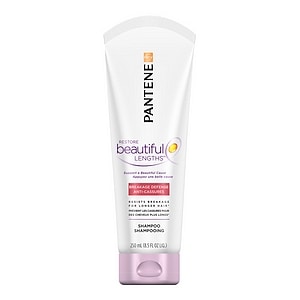 • Pantene Beautiful Lengths Frizz Control Shampoo and Conditioner.
I have frizzy hair, so this category is a little skewed to that. But I will say that the Pantene Beautiful Lengths Line has something for everyone. I love this shampoo because it smells great and protects against heating damage and breakage. I blow dry and flat iron almost everyday and this shampoo has noticeably helped with split ends. PLus, the company offers you 2X your money back if you don't love it. That's confidence.

• Frizz-Ease 3-Day Straight
I just bought this product a few weeks ago and I really like it. I have tried pretty much every hair straightening produce out there and while this one isn't perfect, it REALLY worked. It does leave your hair with the feeling that there is "product" in it, but on a humid day I would rather have that feeling then a big old mess of frizzy hair. You do have to use your flat iron to "activate" the product, but I flat iron everyday anyway, so it wasn't a longer process then usual for me.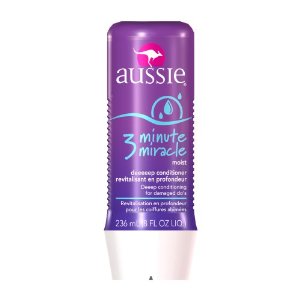 • Aussie 3 Minute Miracle Deep Conditioner
It'a a good product that has been around for a while. It will leave your hair soft and silky. An oldie, but a goodie.
Make Up:

• Neutrogena Healthy Skin Enhancer
I am more of a full coverage foundation girl. But when I want something a little lighter this one is perfect. I have also been known to use it as a primer for my mineral make up as well. My mom turned me onto this one and it's one I keep in my make up bag all the time.

• Loreal True Match Foundation
My favorite full coverage foundations are on the pricey side. Foundation is generally a "splurge" item for me…but if you need a good, inexpensive full coverage foundation this is the one. It is smooth and lightweight, while providing an even, full coverage finish. AND it has an SPF which is an added bonus!

• Avon MagiX Face Perfector
This is a great primer. Inexpensive, velvety smooth and just as good as any more expensive primer. Trust me, I've tried them all!

• NYC Matte Bronzer
I pretty much always use a bronzer. Just a little helps, especially in the winter months. I like this one because it is a good bronzer shade, not too orange with no shimmer. I don't do shimmer everyday so this is perfect.

• Loreal Voluminous Mascara
Best. Mascara. Ever. The end.

• NYX Eye Shadow Palette
This is my favorite eye shadow. I don't ever buy expensive eye shadow. I think it's one of those products that there is no need to spend more on. Don't get me wrong, there are some cheap ones out there that are no good, but the NYX Palette is my favorite.

• Wet and Wild Lip Gloss in Candy Apple
I love this gloss. It is $1.99 and a really pretty sheer color pinky coral. It doesn't look as bright on as it does in the tube and gives you a perfectly pink shine.

• Revlon "Just Bitten" Lipstain and Balm (Instinct)
I am a scaredy cat when it comes to stain, but this stain and balm is really great! I love the color Instinct because it just enhances the color of your lips, nothing to bright or crazy, just a pretty natural color.
—————————————————————————-
So there you have it. 15 of my favorites for under $15. I certainly have others and I did leave off some important categories, like moisturizer. The reason for that is I simply haven't found one for under $15 that I love!
If you have any suggestions, let me know, I always need an excuse to go but products